Feeling anxious about entering the workforce during the COVID-19 pandemic? Join experts from nursing practice to learn about nursing at the front line during COVID-19. They will discuss how COVID-19 is impacting nursing and patient care today and what you can do to prepare to enter nursing practice at this time. Topics include:
The use of personal protective equipment
Demonstrating care and compassion to patients
Assessing a situation before reacting
Ensuring you have resilience to come back the next day.
This timely and important 60-minute, live webinar took place on Wednesday, April 29 at 4 PM CST. You can view the recording here.
About the Presenter: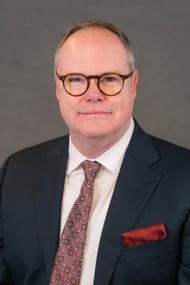 Billy Mullins, DNP, RN, NE-BC is a clinical assistant professor at The George Washington University School of Medicine and a prominent leader and educator in the profession of nursing. Dr. Mullins is an alumnus of GW Nursing, where he earned a Doctor of Nursing Practice, graduating in the class of 2015. He earned a Bachelor's of Science in Nursing from Marymount University and a Master's of Science in Nursing, focused on Nursing Administration, from George Mason University.
Dr. Mullins began his healthcare career as a corpsman in the U.S. Navy. After his military service, he has worked in teaching hospitals as a licensed practice nurse, registered nurse, nurse manager, clinical specialist, nursing director, and education coordinator. Dr. Mullins' areas of expertise include Medical-Surgical, Cardiac and Medical-Psychiatric. He also has established a medical-psychiatric in-patient care unit focused on providing holistic, acute medical care.